Welcome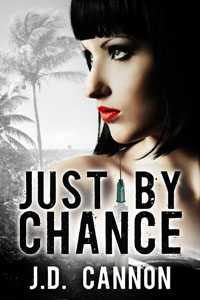 If you like fast-paced mystery/suspense/thriller page turners then you're going to love J.D. Cannon's novels. Here's what people are saying about Just By Chance.
"A page-turner for sure. I could not put the book down."
"Well-crafted characters and a strong plot drives the reader to a surprise ending."
"Hats off to the author for creating scenes so vivid I could almost feel the Florida sun on my face."
"J.D. Cannon is a master of pacing."
Find out more about Just By Chance here.
Read for Free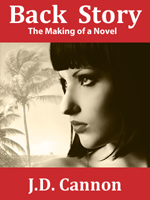 Did you ever wonder what goes on inside an author's head when he takes an initial story idea and develops it into a full-blown novel? If so, then I think you'll be interested in Backstory. Originally created as a free eBook to share with my friends and fans, Backstory is now available in web-based form to all of my website visitors. Backstory takes you behind the scenes into the creation of my best-selling novel Just by Chance. Meet the main characters, learn how I came up with the story idea, chose the locale, and turned a spur of the moment impulse into a compelling page-turner. Illustrated with more than a dozen photographs that inspired the novel, you'll also get a peek at some deleted scenes and the opening chapters to Just By Chance and my forthcoming novel Imposter. Read now.